Promote your Business With the Menifee Chamber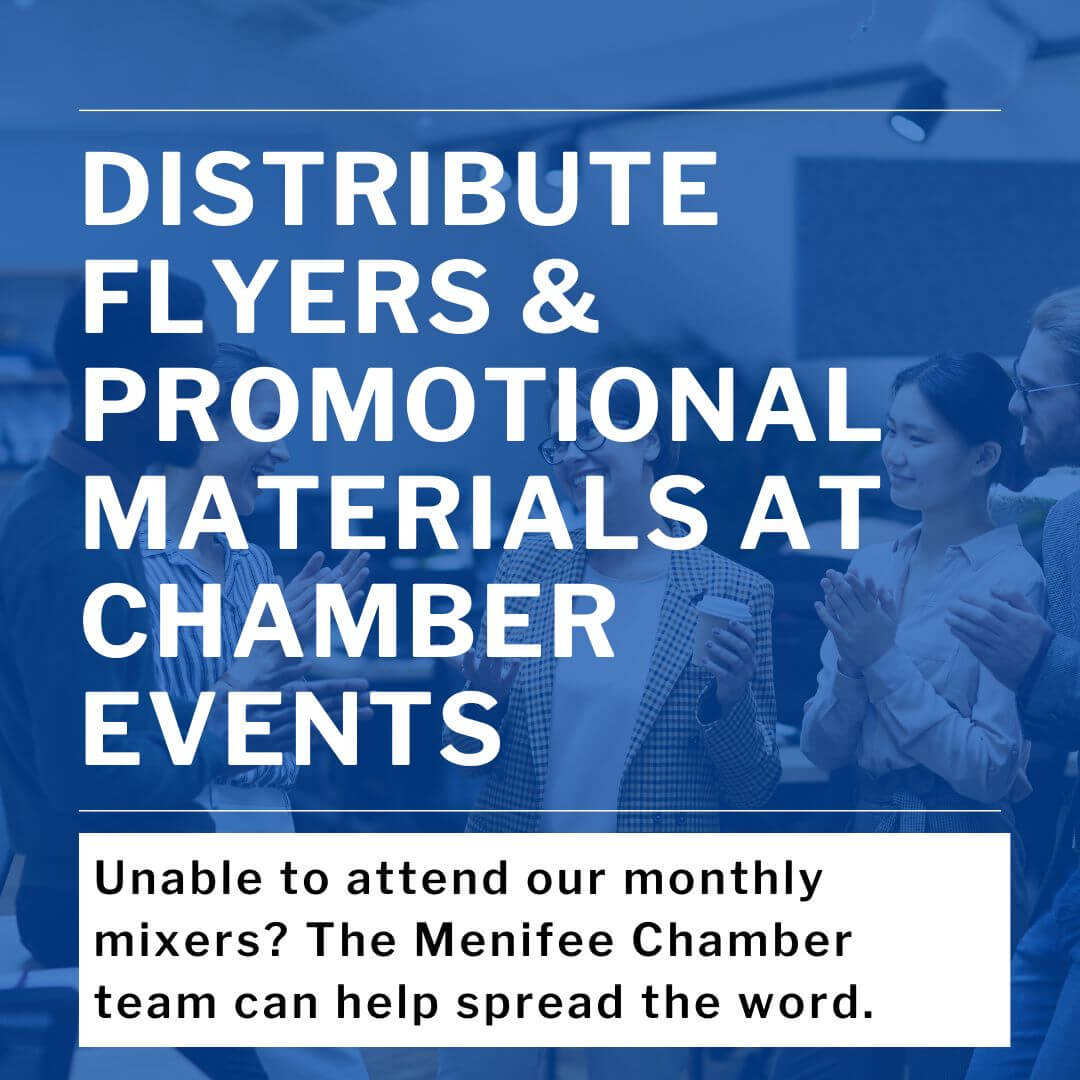 The Menifee Valley Chamber of Commerce hosts three monthly networking mixers where members gather to network, distribute and share information.
We try our best to provide different timeslots for each mixer to accommodate the busy schedules of our members, but we understand not everyone can make it to these events. We encourage members to drop off promotional materials in the form of flyers and pamphlets at the Menifee Chamber office to have their materials distributed at our mixers.
The Menifee Chamber office is open Monday through Friday from 9 a.m. to 5 p.m. Occasionally, events will pull us away from the office, so it is recommended to call ahead to ensure a member of our staff will be able to assist you.
Menifee Valley Chamber of Commerce
29737 New Hub Drive #102, Menifee, CA 92586
(951) 672-1991