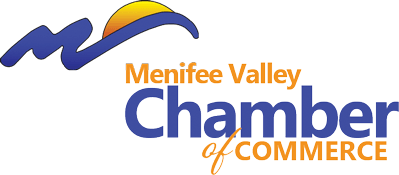 April 3, 2023 Dear Menifee Chamber Member:
On Saturday, April 29, 2023, Menifee Valley Chamber of Commerce will host our 44th Annual Awards Gala and Silent Auction – "Unlock the Secret Garden". The Gala has become a much-anticipated Signature event in the Menifee and Southwest Riverside Region, drawing friends from Menifee and neighboring communities such as Canyon Lake, Murrieta, Lake Elsinore, Wildomar and Temecula.
The money we raise at the Awards Gala goes directly back into our Chamber platform of building strong and valuable relationships between community partners, business and civic leaders through programs such as our Midday Mixer, Wake Up Menifee, Evening Business Social, seminars and workshops, ribbon cuttings, and Ambassadorship Program. In these times of business transformation and economic redirection, such programs are vital to our city's growth and only possible because of generous community members like you. We hope you will consider partnering with us this year to be a part of this amazing community event and to make a profound impact to our Chamber community.
There are two ways you can be involved as a sponsor at the 2023 Award's Gala. The first is by monetarily sponsoring the Unlock the Secret Garden Award's Gala. This is a unique opportunity for you to advertise your business to the city of Menifee and surrounding communities. No matter how much you are able to contribute, there is a sponsorship level that is sure to fit your needs. For information about sponsorship levels that are available, please contact Vicki Carpenter at vickicarpentersells@gmail.com
The second way you can support our community is through a donation to the Silent Auction. The success of the Silent Auction relies on businesses like yours to donate gift cards, goods and/or services. The Silent Auction Tables offer a venue for you to showcase and market your goods and/or services to the Awards Gala patrons – providing its own distinct marketing opportunity. You can contact our Silent Auction team at kellypironti00@gmail.com.
We look forward to talking with you and discussing a sponsorship or donation opportunity that would best fit your business. Thank you in advance for your support of The Menifee Valley Chamber of Commerce.
Sincerely,
Vicki Carpenter
Kelly Pironti
Award's Gala Auction Team